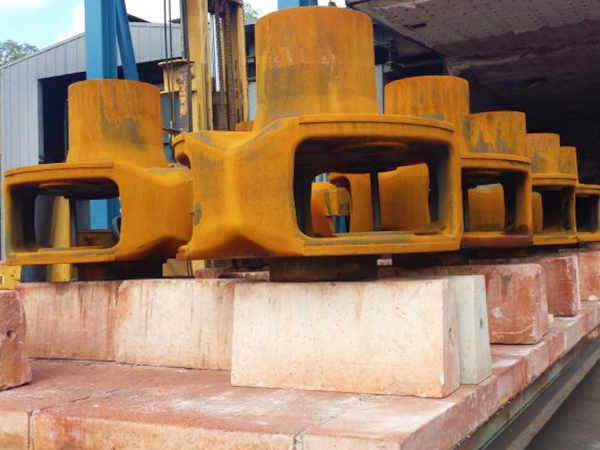 40,000 pounds of wind power castings for normalize and temper.
Heavy equipment body after blast and high gloss paint.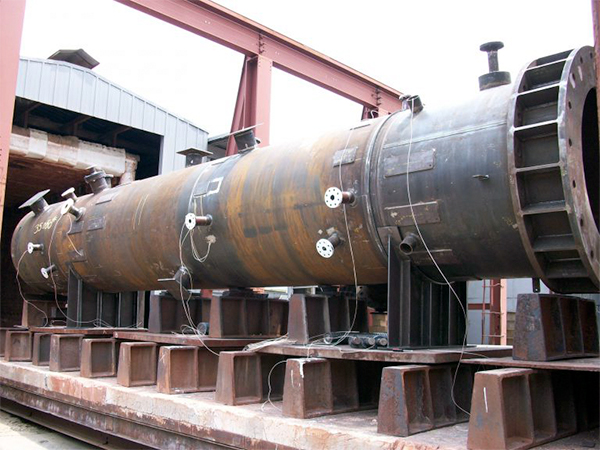 33 ft. long refinery column for ASME stress relief with thermocouples attached.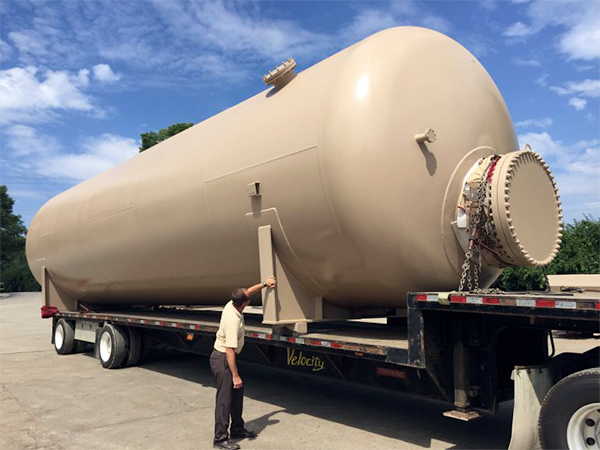 47′ long tank after blast and paint for Notre Dame University.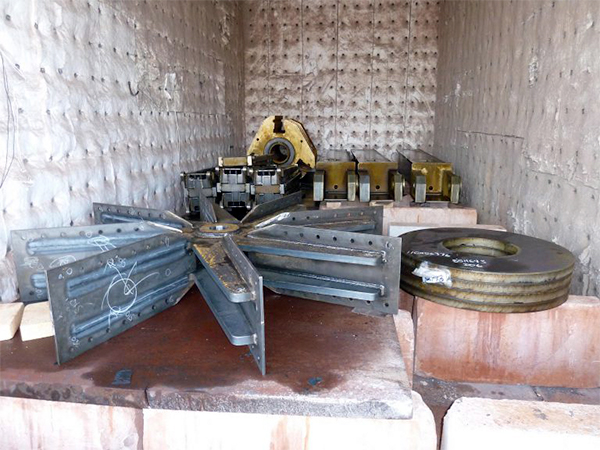 Miscellaneous steel weldments ready for heat treat.
Dozens of forklift counterweights primed and ready to ship to assembly line.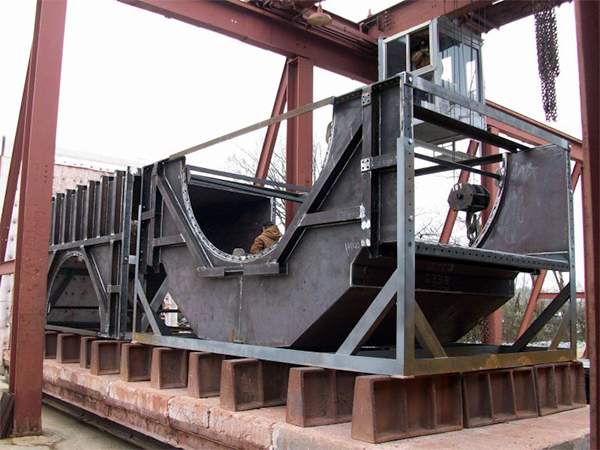 11′ wide x 10′ tall exhaust collectors for stress relief.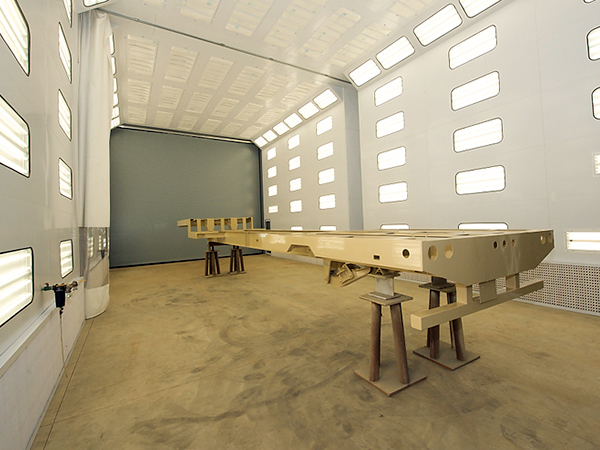 52′ long military trailer with automotive type finish.
Stainless steel process equipment glass bead blasted to uniform finish.